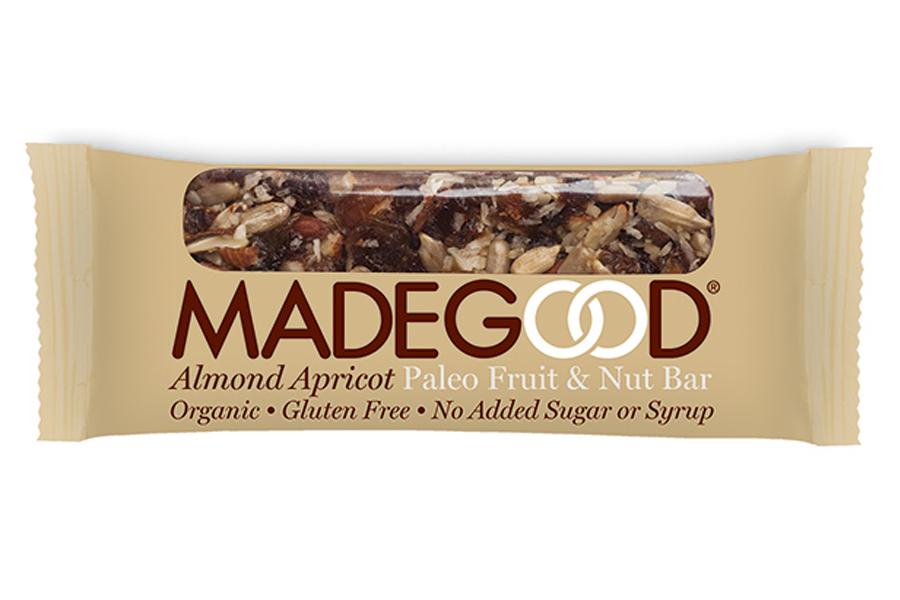 Almond & Apricot
Made Good bar with taste of Almond & Apricot, is a fruit and nut bar without honey or syrup. Perfect as a snack and energy boost anytime of the day. The bars are organic and vegan. They are also free of gluten, peanuts, milk and soy.
Article Number: F11102
Ingredients
Apricots* (25%), raisins*, ALMONDS* (21%), sunflower seeds*, coconut*, tapioca flour*, sunflower oil blend* (sunflower oil*, antioxidants: mixed tocopherols, rosemary extract*), sea salt, peach flavor*. * = organic.
Packaging
Consumer: 36g
Retail: 12 x 36g