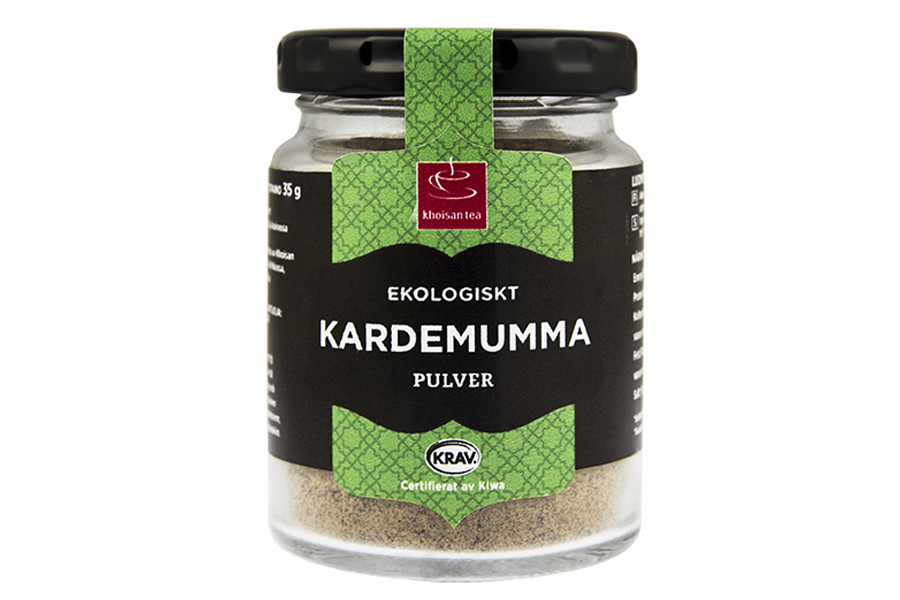 Cardamom Powder
Cardamom is a very popular spice that belongs to the same family as ginger. Cardamom is known to warm the body and is anti-bacterial and of course, for its delicious taste. This cardamom powder contains 100% organic cardamom powder and is perfect to use for baking and flavouring.
Article number: PWD009
USE
Uses for baking and flavouring of buns, smoothies, cooking or in your muesli.
INGREDIENTS
100% organic cardamom powder* from Guatemala *KRAV-labelled product
ORIGIN
Guatemala/South Africa
PACKAGING
Consumer: 35g
Retail: 6 x 35g