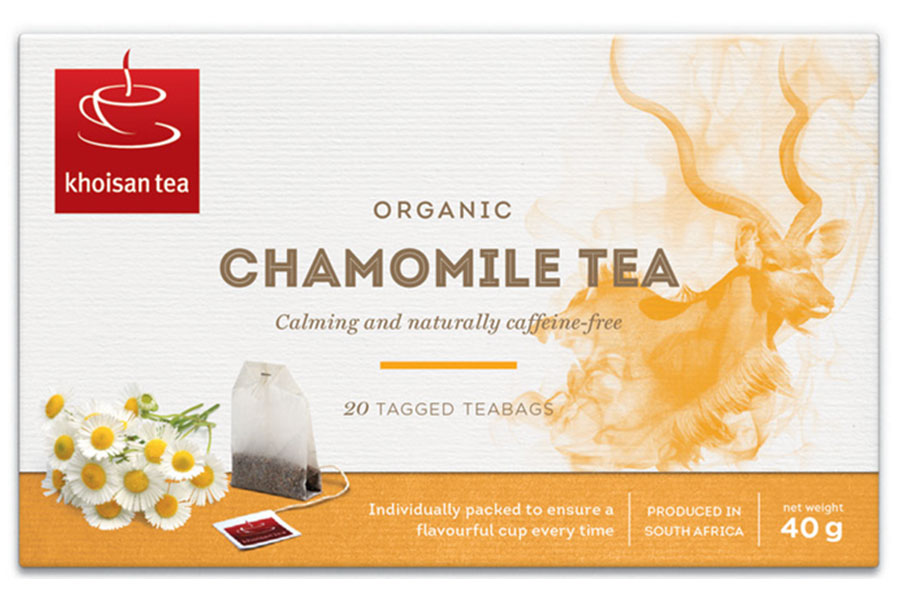 Chamomile Tea
Chamomile has a soothing effect and is said to relieve cramps and tension. The herbal tea is naturally caffeine free so it is good to drink in the evening before bedtime. The Chamomile Tea is rich in antioxidants and contains no flavor enhancers or preservatives – it is not needed when working with natural ingredients! The tea is also KRAV-labelled and the bags come individually packaged for the best taste experience in each cup!
Organic
Naturally caffeine free
Rich in antioxidants
KRAV – labelled
Article Number: STR015
Use
Add one tea bag in a cup of hot water and let soak for a few minutes.
Ingredients
100 % organic chamomile*
* KRAV- labelled product.
Origin
Croatia
Packaging
Consumer: 20 tea bags x 40g
Retail: 12 x 40g
Bulk: 1kg