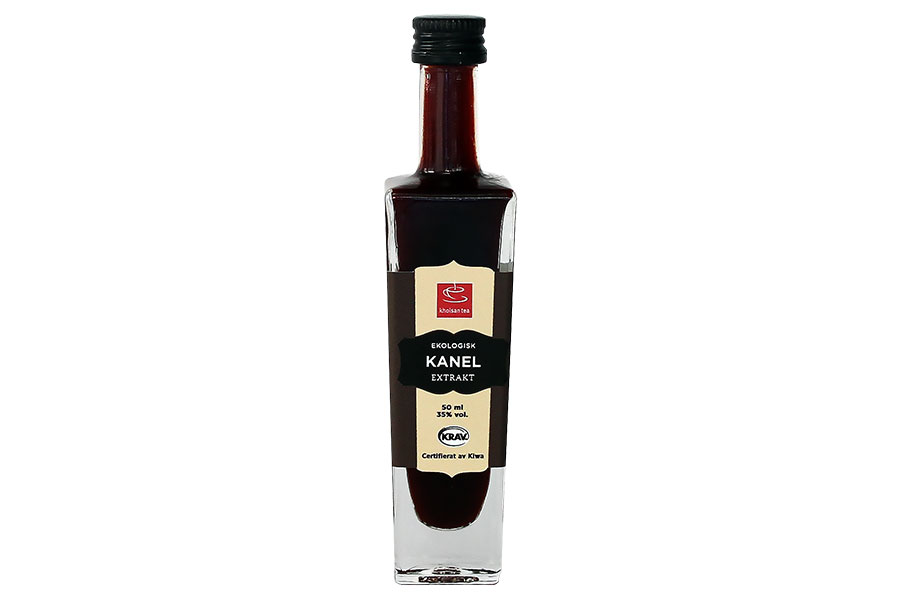 Cinnamon Extract
Cinnamon, one of the most used seasonings in our kitchen are now available in liquid form! Perfect to drizzle over pancakes, in coffee or breakfast porridge. Our cinnamon comes from plantations in Vietnam and Sri Lanka, depending on where the best raw material for the moment is. Made of pure cinnamon, no fake cinnamon.
Organic
KRAV-labelled
World's most useful spice
Article Number: EXT005
Use
Use in drinks, desserts, ice creams or drizzle over your breakfast porridge.
Ingredients
Water (65%) Alcohol * (35%) concentrates = 200g cinnamon* per 1 liter. * KRAV-approved product.
Origin
Vietnam/Sri Lanka
Packaging
Consumer: 50ml
Retail: 6 x 50ml
Retail2: 12 x 6 x 50ml