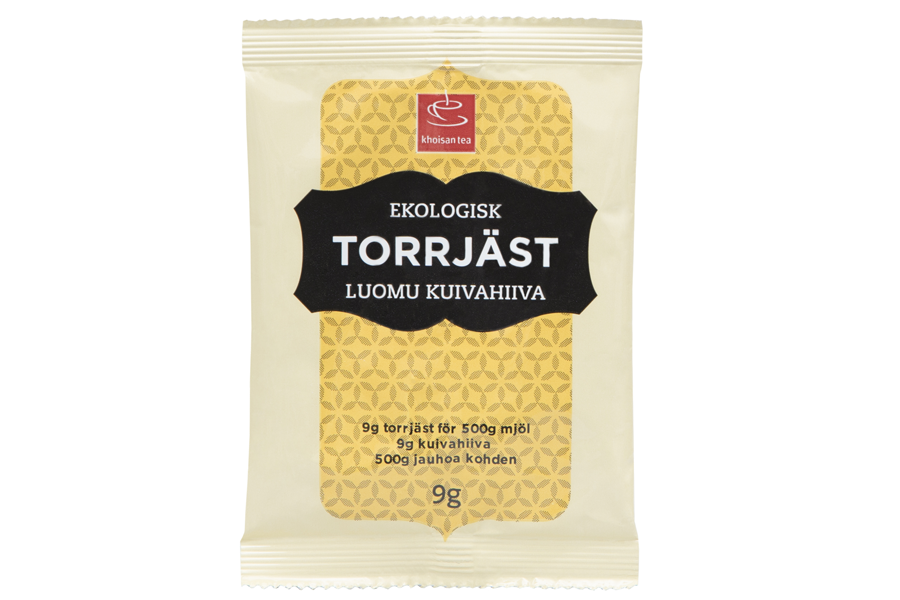 Dry yeast
Khoisan Tea's Organic dry yeast a practical product suited for baking. Unlike fresh yeast, dry yeast can be stored in room temperature and is therefore ideal for the spontaneous bakers. Can be used for all kinds of baking, both bread and more sweet doughs.
Tip: Combine the dry yeast with Khoisan Tea's Organic baking mixes.
Organic
Practical portion bags
Free from additives and preservatives
Article Number: BAK004
USE
See back of packaging. Use for desserts or foods that need gelatinised. 1 teaspoon is comparable with 6 gelatine leaves and suits for about 500g of liquid.
INGREDIENTS
Dry Yeast*. *Organic ingredient.
ORIGIN
Germany
PACKAGING
Consumer: 1 x 9 gram
Retail: 40 x 9 gram