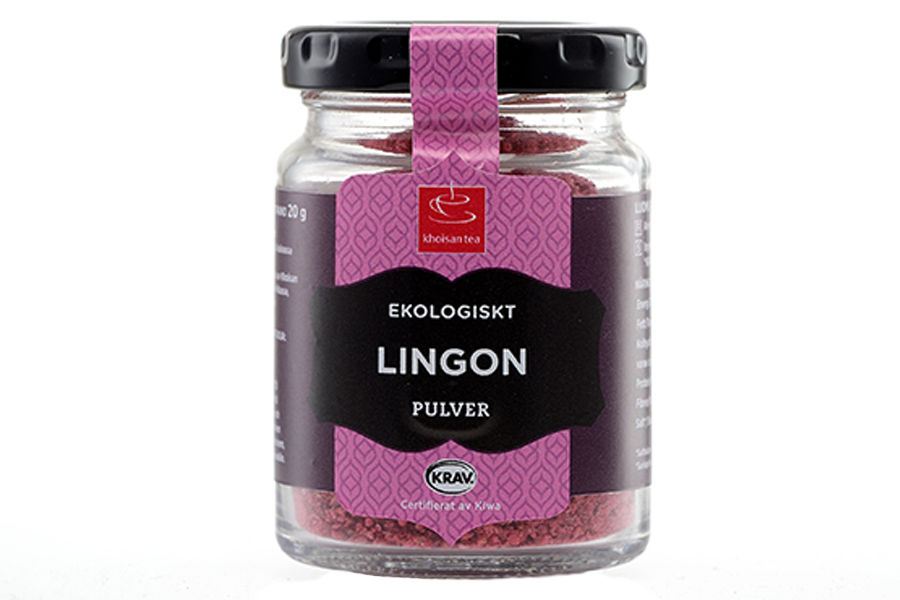 Lingonberry powder
Lingonberry is a Nordic superfood that contains full of antioxidants. This organic lingonberry powder is made from 100 % organic grounded lingonberries and is a perfect for flavouring your baking, smoothies or cooking.
Organic
KRAV-labelled
Perfect for flavouring
Article number: PWD014
USE
Uses for baking and flavouring of waffles, pancakes or smoothies.
INGREDIENTS
100% organic grounded lingonberries* from Estonia.
*Organic ingredient
ORIGIN
Estonia/South Africa
PACKAGING
Consumer: 20g
Retail: 6 x 20g