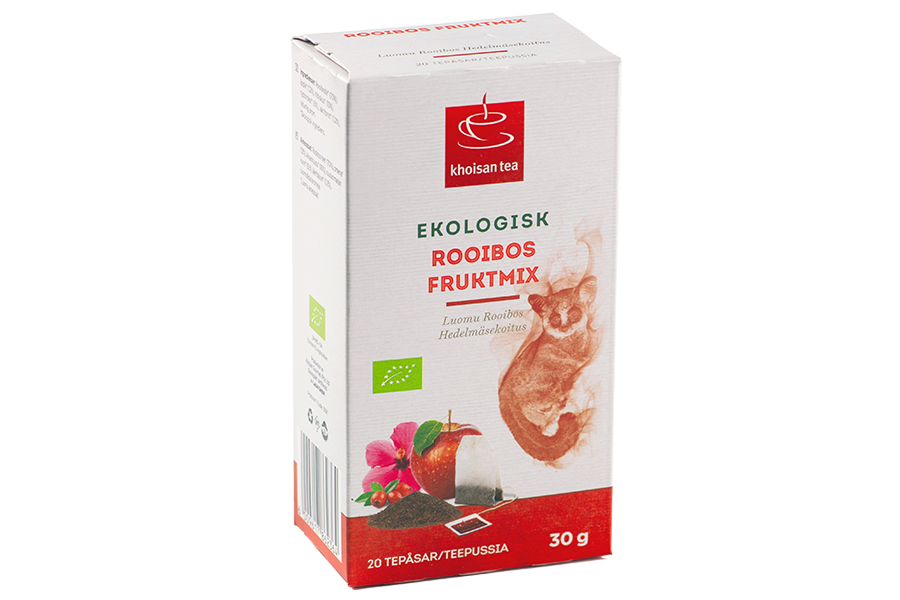 Rooiboste Fruitmix
The Rooibos Tea originates from South Africa where it has been used since ancient times for its calming effect on the stomach. The increased interest in health and wellbeing has made the Rooibos teas immensely popular. Rooibos tea ginger has a delicious taste of apple, hibiscus and rosehip and is a must for the lover of fruity aromas!
Organic
Naturally caffeine free
KRAV- labelled
Article Number: STRPB07
USE
Add a teabag in hot water and let it soak for a couple of minutes. You can also try it as a refreshing ice tea!
INGREDIENTS
70% organic rooibos tea*, 12 % apple*, 10 % hibiscus*, 6 % rosehip shells*, 1,3 % licorice, natural aroma.
* KRAV-labelled product.
*Organic ingrediens
ORIGIN
South Africa
PACKAGING
Consumer: 20 x 1,5g
Retail: 20 x 30g