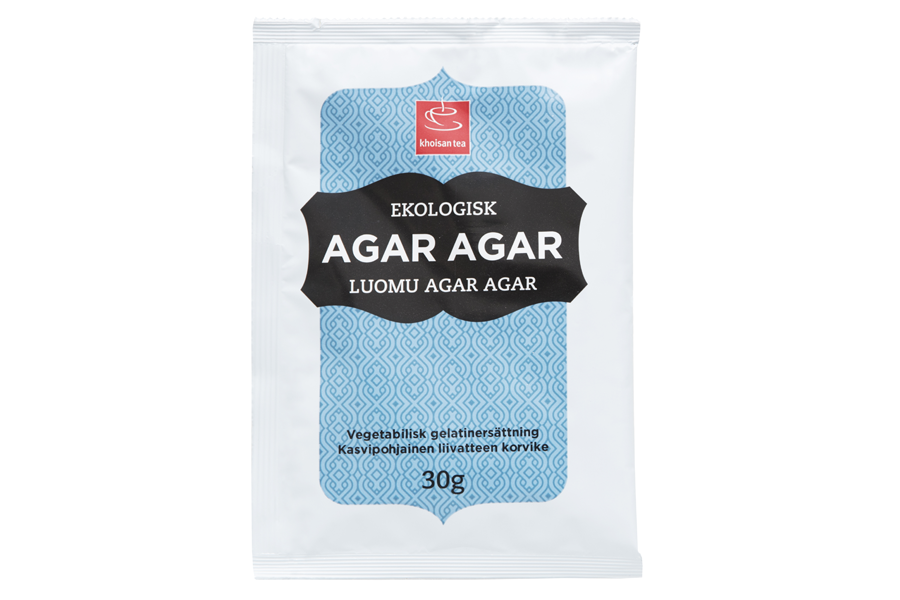 Agar Agar
Finally, we can bake completely vegetarian! Khoisan Tea's organic Agar-agar powder is a gel substance extracted from a particular type of red algae. It adds no taste or smell and is very effective when using. You can use Agar Agar for desserts instead of gelatine, in case you want to eat a vegetarian dessert. Perfect for cheesecake, panna cotta and other desserts that need to get gelatinised.
Perfect vegetable alternative to gelatine
Organic
Free from additives and preservatives
Article Number: BAK003
USE
See back of packaging. Use for desserts or foods that need gelatinised. 1 teaspoon is comparable with 6 gelatine leaves and suits for about 500g of liquid.
INGREDIENTS
Agar agar powder * (from organic red algae). *Organic ingredient.
ORIGIN
Germany
PACKAGING
Consumer: 1×30 gram
Retail: 15×30 gram