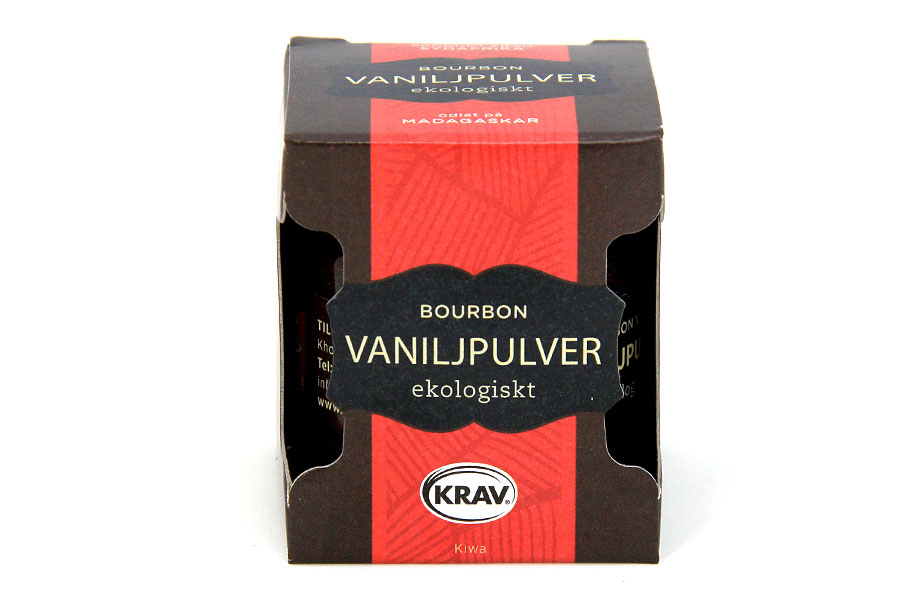 Bourbon Vanilla Powder
Our Bourbon vanilla comes from Madagascar, the world's largest producer of vanilla. To cultivate vanilla requires time and a lot of care. The spice comes from an orchid plant that is pollinated by hand and after harvest left to dry for months to let the flavor develop. The Bourbon vanilla taste is sweet, intense and full-bodied and usually it is categorized as the most flavorful vanilla. It is perfect in for example desserts, pastries and smoothies!
Tip!
Replace white vanilla sugar in recipes with Bourbon vanilla instead. Since Bourbon vanilla powder is so flavorful, you only require a small amount! The usual estimate is that it takes only ¼ as much vanilla powder to get the same taste as from vanilla sugar.
Organic
KRAV – labelled
No additives
Article Number: VAN007
Use
Use a small amount in smoothies, pastries and desserts.
Ingredients
100% bourbon vanilla*
*Organic ingredient
Origin
Madagascar
Packaging
Consumer: 10g
Retail: 6 x 10g
Big Pack: 1kg